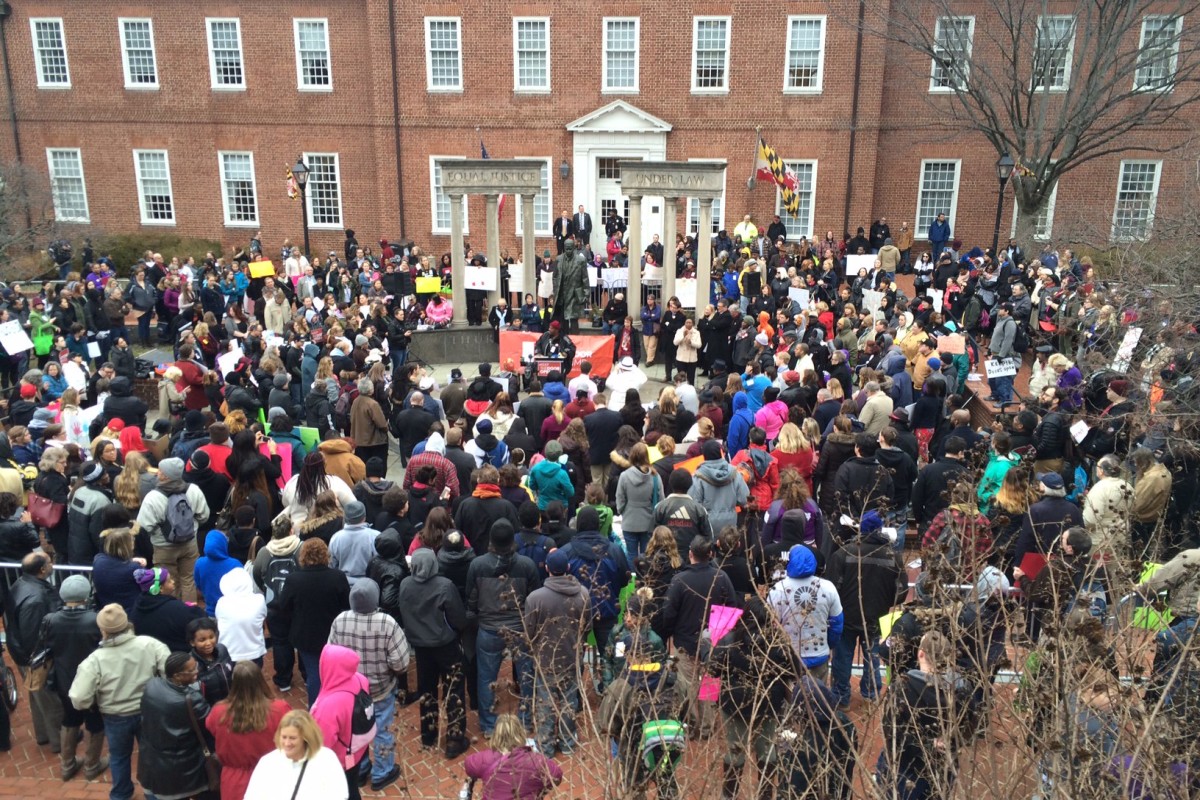 Download full press release here.
---
Annapolis, Md. (March 18, 2016) – Two Senate committees passed the Keep the Door Open Act (SB497), sending the legislation increasing annual funding in the state budget for community behavioral health providers to the Senate floor for a full vote. On Tuesday, the Finance Committee voted 6-3 in favor and the Budget and Tax Committee followed with a unanimous vote Thursday night. The bill is scheduled for second reader today on the Senate Floor.
Behavioral health is a term that covers the full range of mental and emotional well-being, including mental health and substance use disorders. The vote follows a large rally last month on Lawyers Mall, where an estimated 500 people gathered in support of the legislation.
The legislation is sponsored by Senator Guy Guzzone (District 13) and indexes behavioral health provider rates, which have only had six modest increases in the last 20 years, to the cost of medical inflation. Governor Hogan's proposed budget includes a two percent increase for providers this year, which the Behavioral Health Coalition applauds. But advocates say the Keep the Door Open Act is critical to make up for years of stagnant funding, and to attract and retain qualified licensed professionals and direct care workers by ensuring fair and stable provider rates for future years.
"As the state budget is coming together, the Keep the Door Open Act is a critical component to help the more than one million Marylanders who live with mental health issues or substance use disorders," said Dan Martin, spokesman for the Behavioral Health Coalition. "Demand is so high – we can't afford to shut the door on our most vulnerable Marylanders."
Advocates say that demand for services is steadily rising in Maryland: The number of people using the state public behavioral health system has increased 65 percent since the start of the recent economic downturn. According to state records, more than 180,000 Maryland children and adults use and depend on the public behavioral health system.
The House version of the bill (HB595), sponsored by Delegate Antonio Hayes (District 40), is under consideration by the Health and Government Operations Committee.
Advocates are tweeting about the campaign using #KeeptheDoorOpenMd.
---
Media Contact:
Chris Trumbauer, The Hatcher Group, 410-990-0284
Dan Martin, Behavioral Health Coalition, 410-978-8865