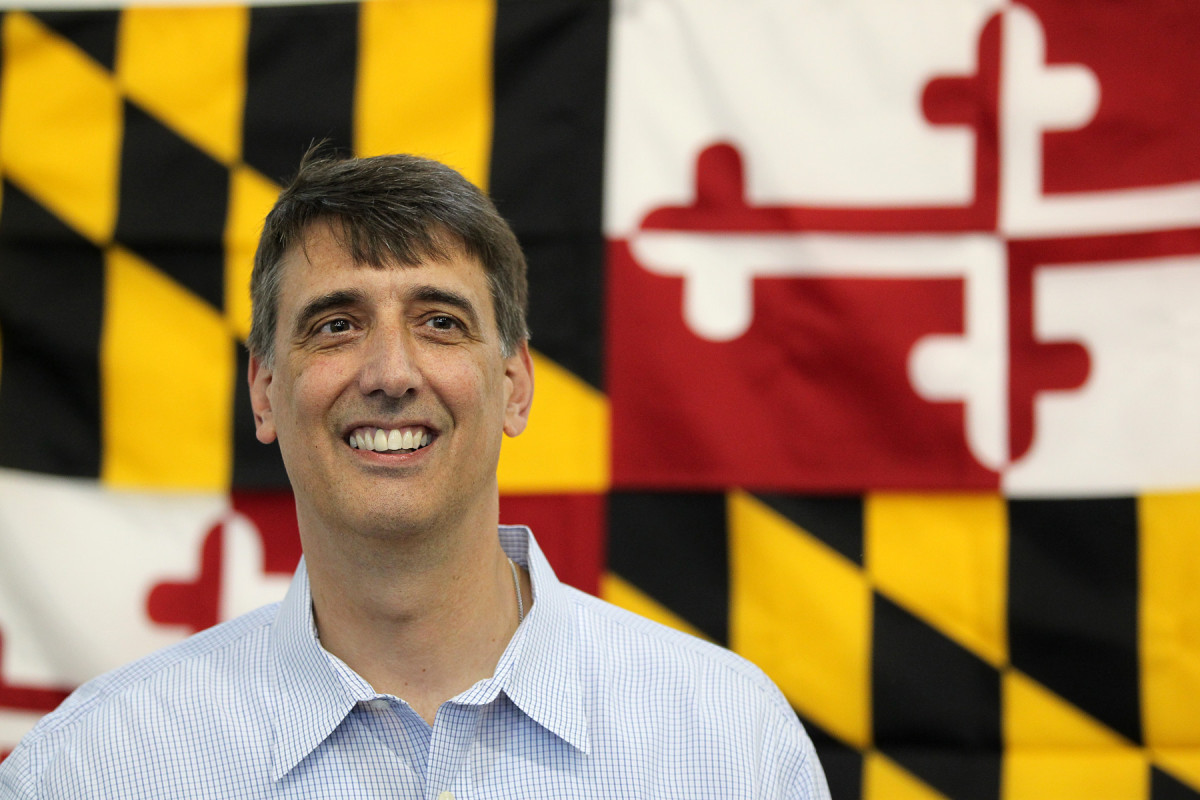 Download the full press release here. 
KEEP THE DOOR OPEN ACT WILL HELP VULNERABLE MARYLANDERS WHO NEED TREATMENT
State Senator Guy Guzzone, Del. Antonio Hayes introduce legislation to support providers treating Marylanders with mental health and substance use disorders
Annapolis, Md. (February 1, 2016) – A broad coalition of nonprofit organizations announced legislation by Senator Guy Guzzone (District 13) to address Maryland's growing demand for high-quality, accessible behavioral health care treatment. Behavioral health is a term that covers the full range of mental and emotional well being, including mental health and substance use disorders. The "Keep the Door Open Act" has approximately 20 Senate cosponsors and will be introduced on Tuesday, February 2. Identical legislation will also be cross-filed in the House of Delegates by Delegate Antonio Hayes (District 40).
More than one million Marylanders live with mental health issues or substance use disorders and more than 177,000 Maryland children and adults use and depend on the public behavioral health system. Advocates say that demand for services is steadily increasing in Maryland, with the number of people using our public mental health system increasing 65 percent since the start of the recent economic downturn.
"Proper treatment and recovery support are critical to help our family, friends and neighbors that suffer from mental health and substance use disorders," said Senator Guzzone. "The Keep the Door Open Act will do just that – keep the doors to treatment open by supporting the medical professionals and direct care staff who have been doing more with less for far too long. I'm proud to sponsor this legislation, and I hope the General Assembly and Governor Hogan will make it law."
The legislation indexes the behavioral health provider rates, which have only had six modest increases in the last 20 years, to the cost of medical inflation. Advocates say the Keep the Door Open Act is critical to attract and retain qualified licensed professionals and direct care workers by ensuring fair and stable provider rates. Community behavioral health providers administer traditional outpatient services, mobile treatment, crisis services, withdrawal management, rehabilitation, residential treatment, partial hospitalization programs and housing.
"Staff turnover and vacant positions are extremely high in this demanding field," said Shannon Hall, executive director of the Community Behavioral Health Association of Maryland. "Years of stagnant or reduced budgets have left service providers unprepared to meet the needs of the many Marylanders who need help. Many direct care providers are forced to work two or three jobs, just to make ends meet."
"Wages for behavioral health providers have simply not kept up with the cost of living," said Dan Martin, director of public policy for the Mental Health Association of Maryland. "If these medical professionals can't afford to treat those who need it, they'll close up shop – and we'll be shutting the door on our most vulnerable Marylanders.
Behavioral health includes substance use disorder treatment and Maryland's growing opioid overdose rate prompted Governor Larry Hogan to establish the Heroin and Opioid Emergency Task Force, which released its findings in December. Use of illicit drugs has steadily increased in Maryland over the past four years and now exceeds the national average, according to the Substance Abuse and Mental Health Services Administration's recently released 2015 Behavioral Health Barometer.
"We have a public health emergency in Maryland," said Nancy Rosen-Cohen, executive director of the National Council on Alcoholism and Drug Dependence. "If we want to stem this opioid epidemic, we need more community services, recovery support and preventive care. We're very pleased that the Governor's budget includes a 2 percent provider rate increase for this year – but there is still an urgent need for treatment dollars so that we can save people's lives due to Maryland's overdose epidemic."
"Children and youth are particularly vulnerable when it comes to mental health or substance use disorders – especially if they don't have access to proper treatment," said Ann Geddes, director of public policy for Maryland Coalition of Families for Children's Mental Health. "We have an urgent need to strengthen the corps of dedicated providers serving Maryland's children."
Advocates point out that behavioral health treatment works and is a good investment. If Marylanders cannot receive the behavioral health services they need, studies show they often end up receiving costly emergency room and inpatient services or going without care altogether.
The Behavioral Health Coalition plans a "Keep the Door Open Maryland" rally for February 25 at noon on Lawyers Mall in Annapolis. More than 500 attendees are expected to attend and support the coalition's legislative platform.
Advocates are tweeting about the campaign using #KeeptheDoorOpenMd.
---
The Behavioral Health Coalition of Maryland is a diverse mix of more than 40 non-governmental organizations working together to ensure individuals affected by mental health and substance use disorders have high quality and accessible services for their needs. www.keepthedooropenmd.org
---
Media Contact:
Chris Trumbauer
The Hatcher Group
410-990-0284
chris@thehatchergroup.com
@keepdooropenmd
www.keepthedooropenmd.org
---
Contacts:
Senator Guy Guzzone, 410-841-3572
Shannon Hall, Community Behavioral Health Association of Maryland, 410-788-1865
Dan Martin, Mental Health Association of Maryland 410-978-8865
Nancy Rosen-Cohen, National Council on Alcoholism and Drug Dependence – Maryland 410-625-6482
Ann Geddes, Maryland Coalition of Families for Children's Mental Health  443-926-3396